Regular price
Sale price
49,00
Unit price
per
Sale
Sold out
Ein zeitloses Stapelspiel aus deutschem Buchenholz. Dank der speziellen Grip Folie halten die Bausteine selbst in den kreativsten Konstruktionen ... oder eben auch nicht. Mit Fokus auf Entwicklung und Erhalt der motorischer Fähigkeiten, nachhaltigen, regionalen Materialien und fairer Produktion. 

Gedacht und Gemacht in Deutschland.
In 2 - 4 Werktagen bei dir
Inhalt

Das Set beinhaltet je nach Ausführung 20 Loggos und 2 Y-Steine oder im Set L 30 Loggos und 3 Y-Steine. Mit dabei ist ein handbedruckten Baumwollbeutel für die Aufbewahrung.
Versand

Kostenlose Lieferung in Deutschland. Geliefert wird im Pizzakarton - plastikfrei und klimaneutral. In 2-4 Tagen bei dir.
View full details
Im praktischen Beutel
Geliefert im passenden Baumwollbeutel und weil uns diese dünnen Beutel die nach zwei Jahren durch sind immer genervt habe, aus extra stabilem Stoff. Genäht und bedruckt in einem kleinen Dorf an der deutsch-polnischen Grenze.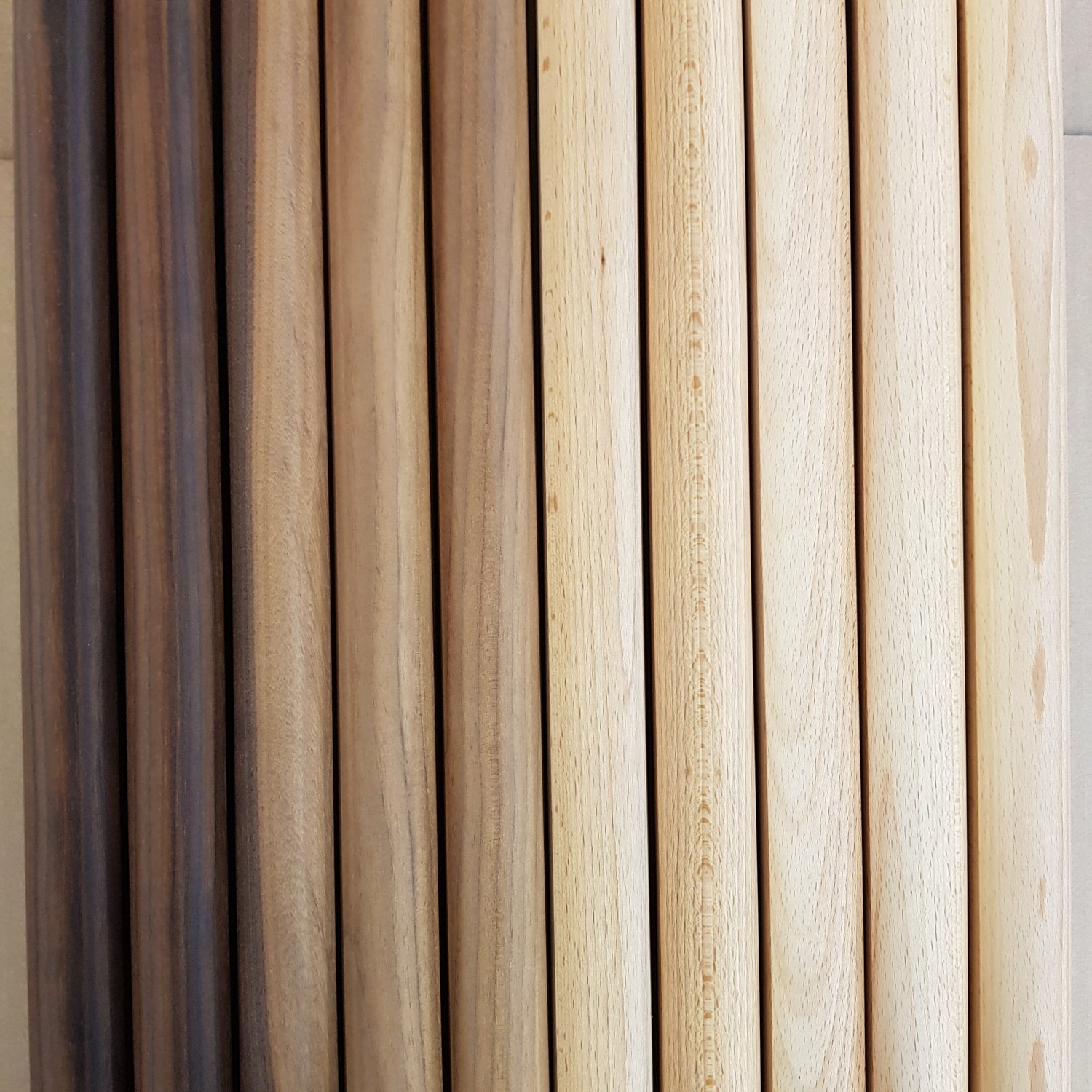 Natürlich Natürlich.
Die Loggos gibt es aus deutschem Buchenholz und kanadischem Nussbaum aus verantwortungsvoller Forstwirtschaft. Jeder Stab und jeder Loggo ist ein Unikat und hat eine einzigartige Maserung.
Besonders & Griffig
Die Loggos verdanken ihre faszinierende Haftung einer speziellen EPDM-Gripfolie. Die umweltfreundliche Folie stammt aus BW und wird sonst oft in Küchen verwendet. Natürlich ist sie komplett speichelecht ... schmeckt aber fad.
Thank you for your quick and polite respon...
Thank you for your quick and polite response.
This is a good product that you won't get tired of.
Perfect!!!
Wirklich ein besonders schönes und gut gea...
Wirklich ein besonders schönes und gut gearbeitetes und vielseitig einsetzbares 'Spielzeug'!
Zu Hause macht es uns und unseren Enkelkindern von eins bis zehn Riesenspass zu stapeln, zu bauen und wieder einzureissen.
Und in der Physiotherapie beginnen wir es mit Freude und Gewinn einzusetzen zur Schulung von Koordination, Geschicklichkeit, Vorstellungsvermögen, Konzentration...
Sehr zu empfehlen!!!